Call Us (832) 400-6464, American Septic Tank Repair Team of Sugar Land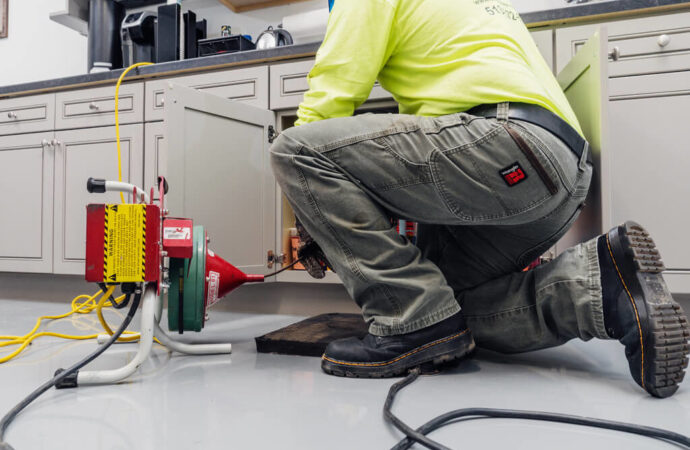 How hard can it be to get access to some septic system services? Maybe sewage ones in general? Well, the problem is not to get access to them but rather find ones that will not disappoint and instead, allow you to have the best results in your property. It is difficult to find reliable companies and experts nowadays in this industry, and since people in Texas need them so much, they tend to fall into some empty promises from unqualified experts.
We would say it is difficult to deal with any of the projects and needs to be focused on this field because there is a lot involved and a lot of pressure to guarantee the best. After all, the right thing is to always do everything perfectly to make sure nothing will be out of place and cause problems right away or sooner than later. If you don't understand us so far, just think about this: a badly installed septic tank.
This disaster will just lead to another one that involves odor in the entire property, wastewater in the ground, and everything that should not happen thanks to the septic tank installed in the property. You can also have many problems with one that is not clean, the owner does not perform maintenance often, or maybe instead of a tank, there is a sewer line in the place. Both of them entail unique problems that need to be handled as soon as possible and can be prevented with the right hands dealing with each project and need.
Our company American Septic Tank Repair Team of Sugar Land is one of the few companies in Texas that can help you with anything you have in mind with septic systems and sewer lines. And this includes installing septic tanks, the system, repairing the pipes and lines, or dealing with a tank that is damaged. The list continues and this is something we are proud of. Most companies in this industry and in the city cities where you can find our services—as you can read, we're not talking about Sugar Land only—don't offer every solution or assistance for your projects.
They might be able to deal with installations and maintenance. But our company will have your septic tank cleaned, repaired, and perform maintenance in the septic system without problems. Plus, our services are not only focused on the systems and lines alone. You can also get the help you need for sewage pump, drain cleaning, and line snaking, and we still have several things in store to offer and surprise you. The best part about working with us is that it is not hard to reach out to our professionals.
We make it simple for you and us.  Therefore, all it will take us a call, email, or visit our offices to let us know what you want and need. Just get straight to our company, American Septic Tank Repair Team of Sugar Land, in this city or several ones around it in Texas. You can also use the contact form or choose our social media to get the attention you need.
We offer a variety of services at the American Septic Tank Repair Team of Sugar Land. Below, you will see the most popular services our clients & customers always ask for. But if you need something that may not be listed, don't worry. Just give us a call or fill out a form, and we'll make sure to come out to your property or business and make sure we can help you solve your septic problems
Here at the American Septic Tank Repair Team of Sugar Land, we provide the best septic tank services throughout all of Texas and specifically the Greater Houston Area. Below are the nearest cities we can offer immediate services. But if you don't see your city listed below, don't worry! Just give us a call or fill out a form on our contact page, and we'll make sure to take good care of you.
American Septic Tank Repair Team of Sugar Land
12847 Glenwolde Dr, Unit 4B, Houston, TX 77099
(832) 400-6464