Katy's Greatest Septic Service Professionals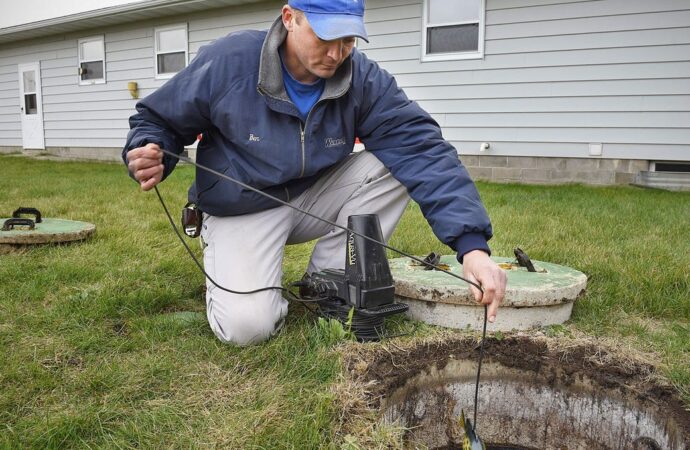 Looking for a sparse suburban feel? You can get it in Texas without problems. We understand the state is quite large and there is a lot from which you can choose. As a result, no one knows nor is 100% certain there is only one specific place where they want to live. But we are sure you will be able to find what you want in Katy.
Just keep in mind that since most of the neighborhoods and areas of the city are quite new you might need to get something done: installing a septic tank. Septic systems—overall—are quite common in this place since the sewer line placed for the government or state is limited to the principal areas. As a result, most of the new ones are neglected and property owners need to get it done by themselves.
Especially when we are referring to new constructions and similar situations, like homes or commercial buildings that have been a while with problems in sewage. You don't have to be scared of such a project nor be worried about existing septic tanks in a property you are thinking about buying. Or maybe you are the one with one installed. Our company American Septic Tank Repair Team of Sugar Land is there for you and will guarantee the best results for any issues or projects you have.
Working in this field can be hard due to all the services and problems we need to cover. Actually, many companies will not offer you everything you need in terms of septic tanks alone or even sewer lines. However, we are focused on not only offering the best services but also results. Therefore, expect us to deal with installations, repairs, replacements, pumping, cleaning, and everything you might need.
Our most requested service in Katy
---
Although every service in our company is needed by several residents, there is always one that stands out: the sewage pump. It is very common to deal with this since sewage pumping consists of moving sewage liquids and solids from one location to another. Both commercial and residential property owners tend to request it in order to deal with all the waste that is adhered to the tank and cannot be removed even during proper maintenance and cleaning.
Our team has the best pumping machines to get this done and make sure the liquids and solids will not continue to be a problem. Residential owners are the ones that contact us more than commercial ones, and the reason is that the use of the septic tank is more than in small commercial buildings or some properties that only involve a very limited use. Therefore, we might have more experience with residential properties, but there will not be problems for us to deal with any system no matter the size of the property.
Now, what is the most common situation? Our experts tend to pump sewage from a sewage basin to a sewer system or sometimes, a septic tank. There are several ways to get this done, and we know all of them according to your needs.
We offer a variety of services at the American Septic Tank Repair Team of Sugar Land. Below, you will see the most popular services our clients & customers always ask for. But if you need something that may not be listed, don't worry. Just give us a call or fill out a form, and we'll make sure to come out to your property or business and make sure we can help you solve your septic problems
Here at the American Septic Tank Repair Team of Sugar Land, we provide the best septic tank services throughout all of Texas and specifically the Greater Houston Area. Below are the nearest cities we can offer immediate services. But if you don't see your city listed below, don't worry! Just give us a call or fill out a form on our contact page, and we'll make sure to take good care of you.
American Septic Tank Repair Team of Sugar Land
12847 Glenwolde Dr, Unit 4B, Houston, TX 77099
(832) 400-6464