Top Septic Tank Cleaning Company in Sugar Land, TX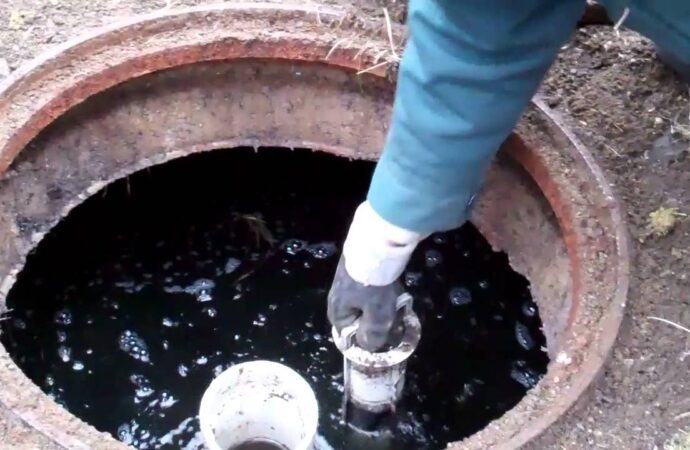 Is it too difficult to clean a septic tank? A lot. To begin with, dealing with it means you will get dirty no matter what, and it is not something many people are willing to do. Let's be honest for a minute, no one wants to clean all the waste from the sewage after it dried out or is even still a bit fresh. It sounds and it's disgusting at the same time, and even when cleaning doesn't involve you getting dirty with all the waste in a literal way, you can picture the entire process or most of it. Now, the big deal about cleaning it is not how much work it will take but also making sure it is done properly.
After all, the main—and only reason—to clean your tank lies in all the solid waste accumulated over the years you need to get rid of in order to continue using it properly and avoid a collapse in your drain field. But how often do you have to do it? Isn't it supposed to last many years? According to the tank you installed, you should be able to determine that pumping or cleaning needs to be done from 2 to 5 years. Some property owners decide to install bigger tanks to make sure they can extend the cleaning time and how often it needs to be done.
But more than collapsing your tank and system, keep in mind it is also part of the hygiene. You need to make sure the tank is not as dirty as it should be—even when this sounds a bit weird. Cleaning it every certain time also helps you to save more in the long term because it means you will not have to worry about replacing the tank or dealing with more waste later on. The size of the tank is not everything that matters but also the number of people on the property.
Based on all this, you should be able to determine how often you need to clean it in case 2 to 5 years seem too short or maybe too long. Every tank has a different workload, and although you should install the right size based on the previous information as well—the number of people and size of the property—, it is not always precise. It is common to find some properties that have problems with the size of the tank, but if you keep it clean it should not require a replacement. Now, how can you get this done?
Cleaning sounds simple when it is your home or some areas of your commercial building, but a septic tank is another story. Whenever you decide to clean it, make sure a company is supporting you for it. Otherwise, you will have problems not only leaving the tank completely clean but also guaranteeing that the entire septic system is working properly. The problem is, who can you trust for this task? At American Septic Tank Repair Team of Sugar Land, we have the best equipment, professionals, and tools to guarantee your tank is free from all solid residues after many years of use or only a few months depending on your needs and what you requested.
But how do we handle this process? First, you must know our company has been in business for over 15 years and thanks to this, we are able to deliver the best results and handle everything about cleaning the tank. With that being said, let's focus on the steps.
How we will handle your septic tank cleaning
---
Before even starting, we always make sure to know the real condition of it to guarantee we have all the required equipment and know the entire workload. Some tanks are easier to clean than others and depending on how much work it will entail we will dispose of more manpower. Also, we will be able to give you an estimated time of how long it will take to get it done, although we don't really take long to finish our job.
Now, when we start the process of cleaning we need to make sure to disinfect the tank before anything else. From there, we drain out all the solid wastes with a sludge pump—or several ones. This makes it easier and faster to remove all the sediments, dirt, stains, and fundus in the tank with proper high-precision equipment plus a high-pressure jet that our company owns, unlike many others in the field. After we finish all this, the next steps take place:
We use a vacuum and cleaning technique to get rid of all the remaining dirt.

We disinfect everything and make sure to apply the anti-bacterial spray.

UV radiation is used to eliminate all the bacteria in the tank.

Finally, we drain the tank and leave it for drying.
The process is not that simple since every step takes its time. We cannot skip them and some tanks are cleaned differently or we take more time with certain steps to guarantee there is no bacteria or anything harmful left. So far, do you think you can handle it yourself without compromising your health in the future?
You might not have contact with it frequently or almost never, but the odor and the bacteria from the tank when it is not removed properly can still cause several health problems for you and your family. Or anyone on the property in the case of commercial buildings. It is not something to take lightly, so make sure to contact us to get this done as soon as possible, especially if you know your tank is small full.
Cleaning septic tanks is one of the most requested services in our company, American Septic Tank Repair Team of Sugar Land, and it makes sense since many people in Texas already have them installed. Especially in the many rural areas of the state. Therefore, we have all the experience you could ask for and our experts will always deliver the best results.
We offer a variety of services at the American Septic Tank Repair Team of Sugar Land. Below, you will see the most popular services our clients & customers always ask for. But if you need something that may not be listed, don't worry. Just give us a call or fill out a form, and we'll make sure to come out to your property or business and make sure we can help you solve your septic problems
Here at the American Septic Tank Repair Team of Sugar Land, we provide the best septic tank services throughout all of Texas and specifically the Greater Houston Area. Below are the nearest cities we can offer immediate services. But if you don't see your city listed below, don't worry! Just give us a call or fill out a form on our contact page, and we'll make sure to take good care of you.
American Septic Tank Repair Team of Sugar Land
12847 Glenwolde Dr, Unit 4B, Houston, TX 77099
(832) 400-6464