Sewer Line Replacement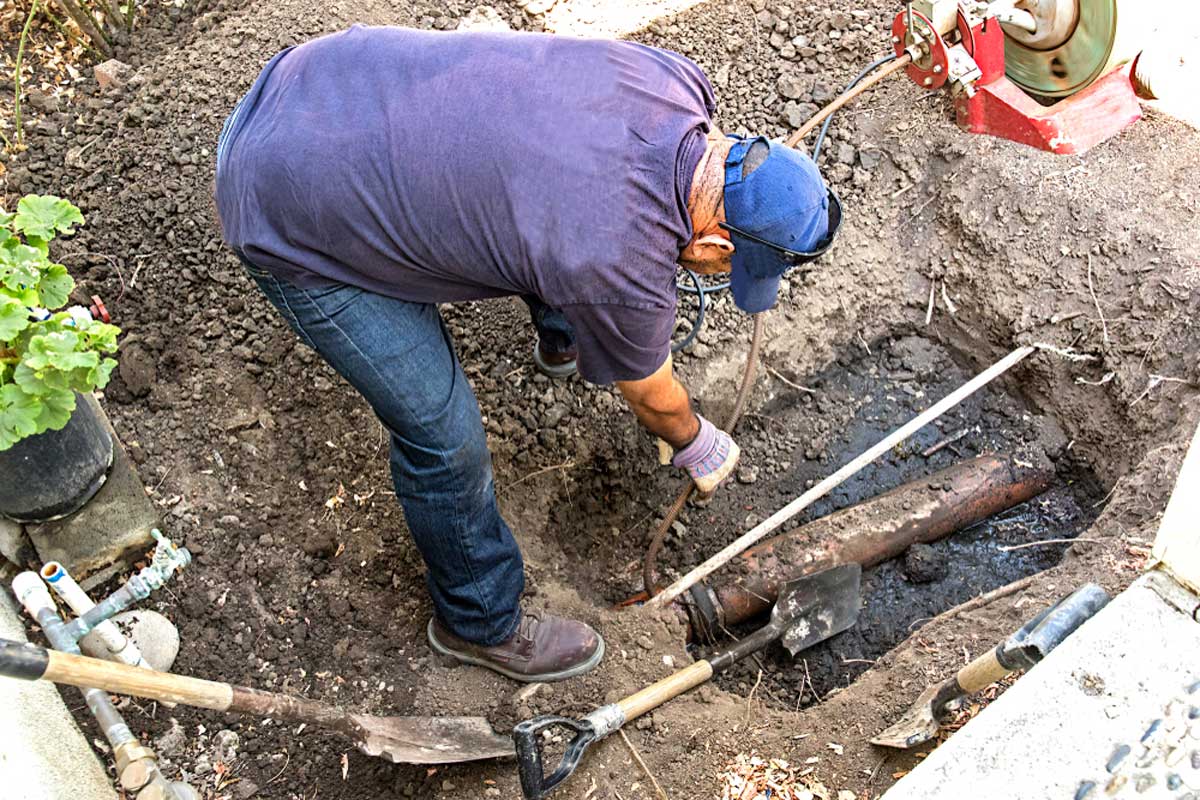 Do you know what is a Sewer Line? All households or commercial property has Sewer Lines installed. It is a plumbing line which leads water or waste from toilets, tubs and sinks towards the sewage system. After some time, it is only natural that a Sewer Line gets old and needs to be replaced. Although it is good to note that having regular plumbing maintenance done can help prolong your Sewer Line's life! The material which your Sewer Line is made from can also be a factor for its age.
When is it time to have your Sewer Line replaced? And why should you consider having your Sewer Line Replaced? Well, let's say that your pipes are made from old clay, it is always good to have it replaced, and changed into a modern sewer. This saves you the experience of having your clay pipes cracking at the least favourable time. Anyway, sewer line replacement is bound to happen. It just depends on whether you would like to have it replaced before the issue begins, or only have it replaced once the damage has been done. Have you experienced any sewer back up lately? If your answer is yes, then you surely need to consider having yours replaced. If no, why not have your sewer line inspected and immediately replaced should the need arise? Never settle for any workaround or quick fixes because the problem will surely come back, so to save your time and efforts, it is best to just have it replaced. Did you know that a broken sewer line can also pose a serious threat to you and your family in terms of health? We would suggest not to take problems or damage to sewer lines lightly.
So, what do you think? Need your Sewer Line to be replaced? Not sure? Well, we can also arrange to conduct an inspection of your Sewer Line to be sure that it really needs to be replaced. We are Sugar Land! We are trained and equipped to support you with Septic Tank Pumping, Installation & Repairs! That's right, you guessed it! We are also skilled in Sewer Line Replacement! Our team consists of individuals who are highly driven, responsible and helpful (so do not be afraid to approach them)! Have any questions or concerns? Reach out to our team members, especially those who are on-site, carrying out the service for you. We guarantee you that they would be more than happy to share some quick tips with you to address any concerns that you may have!
Reach out to us today and have your Sewer Line Inspected and Replaced!

Sugar Land Septic Tank Pumping, Installation, & Repairs has a lot of experience in Sewer Line Replacement.We guarantee you solutions that will give you the most reliable services. Here is a list of the services that you can get from our brand;
We service all of Texas. Below is a list of cities most of our services are at on a daily basis:
And all other cities throughout Texas, just fill out the form below for a free quote!
Feel free to request for a free quotation now!