Top Porta Potty Rentals (Portable Toilets) in Sugar Land, TX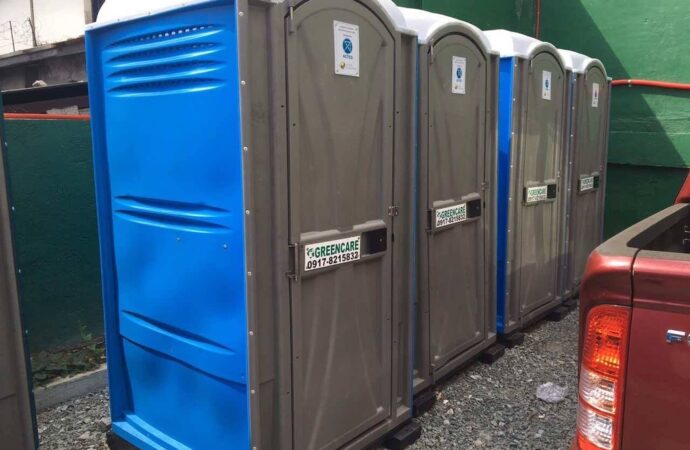 Whenever you have a project in mind that is similar to construction or maybe one, you are not really thinking about getting something like a toilet for your emergencies. You're way too busy thinking about all the materials, tools, and steps it will take to get the project done. So, it is completely normal to forget about covering your needs when it comes to being in the construction area or where your project will take place.
Of course, needing a porta potty also applies to situations where an event will be available, and you will have to keep this in check to know you're covering every detail. Now, not many people notice that it is not only necessary but also crucial to have one in any area or space. As a result, people start running around trying to find one that will cover the load of how many people will use it and how the sewage system of the toilet will work.
As the person who is just going to rent one, you don't really have to worry about how it will work since it is out of your hands to be able to connect the lines and make sure the waste goes to another place. Therefore, whenever you need a porta potty you will need to get it from a company that offers only their renting or is focused on the sewage industry. In this way, you will not only get the toilets you need but also people who can help you to install and deal with any issue that can take place during the time you've rented them.
Before starting or going to rent your toilet, make sure you're aware of the specific design and type you need for your construction, event, or specific situation. There are many options available that cover different working loads—the time and amount of use—and will be better depending on the project you're handling at the moment. No, it is not as simple as you going to a store and choosing one that looks just fine. You need to think about the size, the design, and how you're going to deal with it for the time it will be placed.
Otherwise, you will not have the right toilet accommodated for your event or construction, and "disaster" is a soft word for what will take place as a consequence. To rent the right portable toilets and the right amount of them as well, make sure to contact us at American Septic Tank Repair Team of Sugar Land. Our company will not only rent you as many as you need but also assist you to accommodate them according to the event and project that is going to take place in the area where you want them placed.
We have been offering them for over 20 years since our company started, and we have no problems dealing with any problems that can appear due to malfunction or accidents. We are not only specialized in renting those toilets but also in every service in the sewage industry, which means we can guarantee the best results when it is to services beyond renting.
How much does it cost to rent a porta-potty?
---
It is not as expensive as most people believe. We have come across many people that have restrained themselves from renting one and found other 'solutions' in order to save some money. Well, according to us, they just decided to leave everyone without a toilet for the entire project or event, which makes everything go downhill quite easily.
You don't have to think too much about the price or cost since you can find excellent prices in our company. Besides, the cost depends on the size of the portables you need and how long they will be installed in the area. Now, how do you know the or ones you are renting are the toilets you need? with our help. Our role in all this does not start nor die when we deliver them and place every toilet in the right part of the event or construction.
We will start helping you with everything from the very beginning: decision-making. Our team of experts is going to assess the size of the area where your project will take place and determine the number of units you need according to it and the number of people who will be involved. We also work around your budget and needs so you don't have to worry about not being able to pay for it. But if you want to have a good idea of how many you will need and which type, we can tell you that one portable toilet is enough for a place or event where 50 people are involved. However, this is just an average more than facts.
In our company, American Septic Tank Repair Team of Sugar Land, we believe that one of every 30 people is more accurate. And we are not telling you this based on some information that we made up out of nowhere. We have been renting them for a while and noticed that 1 for 50 people will not be enough but rather cause problems and exceed the workload of the toilet itself. Therefore, what we can tell you in terms of how many you need is that it will always be based on the number of people more than the size of the place itself.
Of course, if you feel like one for fifty will be enough or it is what you can afford, we don't find it impossible but just a bit too tight for the entire event. But whatever it ends up being, we will support you in everything and help you through the entire renting time to guarantee you don't have problems from the beginning to the very end. Just contact us and our team of experts will be there to deliver the units you need and help with other needs.
We offer a variety of services at the American Septic Tank Repair Team of Sugar Land. Below, you will see the most popular services our clients & customers always ask for. But if you need something that may not be listed, don't worry. Just give us a call or fill out a form, and we'll make sure to come out to your property or business and make sure we can help you solve your septic problems
Here at the American Septic Tank Repair Team of Sugar Land, we provide the best septic tank services throughout all of Texas and specifically the Greater Houston Area. Below are the nearest cities we can offer immediate services. But if you don't see your city listed below, don't worry! Just give us a call or fill out a form on our contact page, and we'll make sure to take good care of you.
American Septic Tank Repair Team of Sugar Land
12847 Glenwolde Dr, Unit 4B, Houston, TX 77099
(832) 400-6464