Sugar Land's Best Septic Repair Company for Septic Services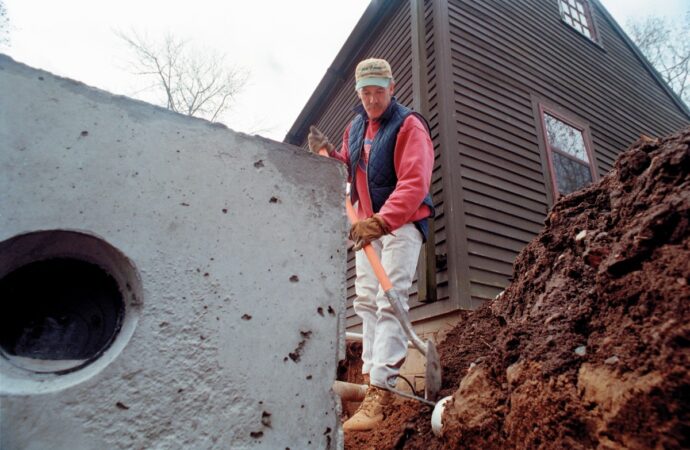 As much as we hate to admit it, repairs are inevitable no matter what you do, after all, there is always a time when you will start to need it either for an emergency or just due to terms of time and how old the object is. For septic tanks, this couldn't be more real. Before getting into the topic of repairs, you must know that septic tanks are quite durable and long-lasting.
If you have one that was installed properly and you perform the usual maintenance that keeps it operating without problems, you should not worry about repairs for a while. However, we know this is quite hard for some property owners because they seem to forget how important is to play the role of taking care of the tank. Now, we also know that property owners are not at fault when the installation was done poorly. It is hard to determine when a company or professional will deliver the services you need and guarantee the results will be outstanding.
But this only means you need to be a bit more careful than usual. With that being said, let's go back to repairs. How do you know you need to repair your septic tank? You will always notice some problems with your pipes and the tank itself when it comes to some damage in any area of the septic system. Therefore, it will not be hard to determine when there is a problem with your tank and start working on a solution for it.
Now, is it that obvious? 90% of the time, it is. However, some situations where the tank is giving very small signs of damage make property owners a bit confused about what they should do. Here is what we can tell you: there are emergencies and also repairs that can take place after several days and even weeks. But you should not underestimate how serious it can get from one day to another.
This means that even if you notice a small sign, you should at least perform an inspection to make sure it is nothing serious and repair it as soon as possible. So, in short, you always need a repair when there is something that does not fit what your septic system should be doing. And to determine what needs to be repaired in specific you will need our professionals to inspect the septic tank or every part of the system.
Our company American Septic Tank Repair Team of Sugar Land will help you to deal with the entire process so you can guarantee that your septic repair will go smoothly and without any issues. Many repairs take place months or years later due to also poor repairs that are handled by 'experts' that promise you the best services. With us, you will not have to worry about this since we make sure to determine the real problem, work around your needs and budget, and get the best materials and options to get it done in no time.
Now, what repairs can you face when you own a septic system?
It is common to have a drain field that is saturated because of flooding and as a result, the standing water or soggy soil in your property can be contaminated with bacteria and fungus. Therefore, it is not safe to even stand in the area but rather start working on a solution. Why does this repair take place, to begin with? Because the septic tank wasn't pumped often enough.
This means the thickness of the waste and all sludge and scum layers are blocking the drains and lines that connect every part of the septic system. To repair this, you might need to pump every part of the system that is blocked or obstructed to eliminate the oil, fats, and everything that is a nuisance in the septic. Sometimes, it is not possible to repair it but rather replace the plugged drain field with a new one. All this can be done by us without any issues.
The most common problem is related to the pipes that connect sinks, tubs, toilets, and every area of your property with the septic tank and make the entire system. The pressure inside and outside the pipe is what usually causes them to break, but other situations and conditions such as natural disasters and some exposure to harmful elements can do the trick to damage it. Some property owners resort to replacing every pipe that is broken and ends up changing more parts of the septic system than they should, which means more money as well.
We can determine if you can repair them and do it right away thanks to our qualified professionals. Many repairs can knock on your doors when it comes to septic systems, which means you can face more repairs and problems. Whatever it is, we are sure our experts will handle it as soon as they arrive at your property and inspect the problem. Now, we know you're a bit worried about how much a repair can cost.
It is not expensive when there is no need to replace any part of the system. But even if you need to replace a pipe, pump, or small piece, we will make sure to cheapen the cost for you to afford it or fit your budget. The cost of repairs always varies, but most of them range from $100 to $400. We don't want to scare you, but we have to admit that dealing with those problems can be quite expensive on some occasions. But it is entirely necessary. 
If you want to save money and time, do your best to perform maintenance and contact us at American Septic Tank Repair Team of Sugar Land right away after you notice there is a problem with a part of the septic. Or if you feel something is not going well by looking at some conditions and signs in your property. We will be there to deal with the repair before it is too late and you end up spending more.
We offer a variety of services at the American Septic Tank Repair Team of Sugar Land. Below, you will see the most popular services our clients & customers always ask for. But if you need something that may not be listed, don't worry. Just give us a call or fill out a form, and we'll make sure to come out to your property or business and make sure we can help you solve your septic problems
Here at the American Septic Tank Repair Team of Sugar Land, we provide the best septic tank services throughout all of Texas and specifically the Greater Houston Area. Below are the nearest cities we can offer immediate services. But if you don't see your city listed below, don't worry! Just give us a call or fill out a form on our contact page, and we'll make sure to take good care of you.
American Septic Tank Repair Team of Sugar Land
12847 Glenwolde Dr, Unit 4B, Houston, TX 77099
(832) 400-6464