The Woodlands' Greatest Septic Service Professionals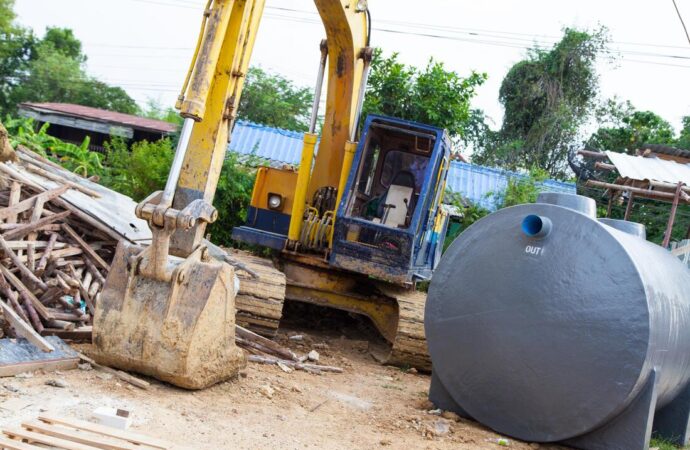 How do you know the property you are about to buy is the right one not only in aesthetics but also in functionality? By making sure it has every essential element. Even when you are not about to acquire a new home or commercial building, you need to make sure that every part of your property is functional and prevent it from giving many problems. If you can't think about one more than external areas and parts, just think about one thing: sewage.
In The Woodlands, it is very common to find property owners with problems with both options in this matter, sewer lines, and septic tanks. Some owners need to install them because the place where the property is located does not have it included. This is common for new constructions and homes or buildings in new areas of the city—and maybe rural ones. Meanwhile, others need to worry about something they never think about maintenance and cleaning.
Most people forget about having to clean the septic tank installed in the backyard until it is quite a bit late and it is completely filling it with water and waste. As for sewer lines, you might not need to clean them due to the system in specific and how it works, but you need to make sure to keep an eye on the pipes to see if a repair is needed. There is a lot that can happen with both options, and it is important to remember it from now on. Now, what can you do when any of those services need to take place?
Some decide to handle both by themselves, but when you deal with such difficult tasks that require equipment and tools plus experience and training, you need to rely on companies specialized in them. We at American Septic Tank Repair Team of Sugar Land can help you with all your problems that include not only maintenance and cleaning but also installations and replacements.
Septic tank cleaning for your home or business
---
We always remember property owners to not miss the proper maintenance since cleaning the tank is usually included in the process. However, sometimes you will need to get it cleaned before the scheduled service. During this service, you will have all the liquid, bacteria, solid waste, fungus, and waste or dirt removed from the tank. Some companies in the field offer this option but usually leave certain residues that only cause you to repeat it in the next 2 years when some tanks are able to last without it for even 5.
Septic tank maintenance is mandatory
---
Unless you want to swim on waste, have your property smelling all the time, and we don't even dare to mention what else can happen, you will decide to perform the maintenance as frequently as necessary. People tend to forget about their septic tanks after the installation but unfortunately, they don't work like sewer lines.
You need to make sure that not only the tank is working properly but also the rest of the system, which is why maintenance is performed. Maintaining septic tanks is not that hard or expensive, but the service requires qualified professionals like us to deal with this essential part of your property.
We offer a variety of services at the American Septic Tank Repair Team of Sugar Land. Below, you will see the most popular services our clients & customers always ask for. But if you need something that may not be listed, don't worry. Just give us a call or fill out a form, and we'll make sure to come out to your property or business and make sure we can help you solve your septic problems
Here at the American Septic Tank Repair Team of Sugar Land, we provide the best septic tank services throughout all of Texas and specifically the Greater Houston Area. Below are the nearest cities we can offer immediate services. But if you don't see your city listed below, don't worry! Just give us a call or fill out a form on our contact page, and we'll make sure to take good care of you.
American Septic Tank Repair Team of Sugar Land
12847 Glenwolde Dr, Unit 4B, Houston, TX 77099
(832) 400-6464