Septic & Sewer Line Snaking and Cleaning in Sugar Land, TX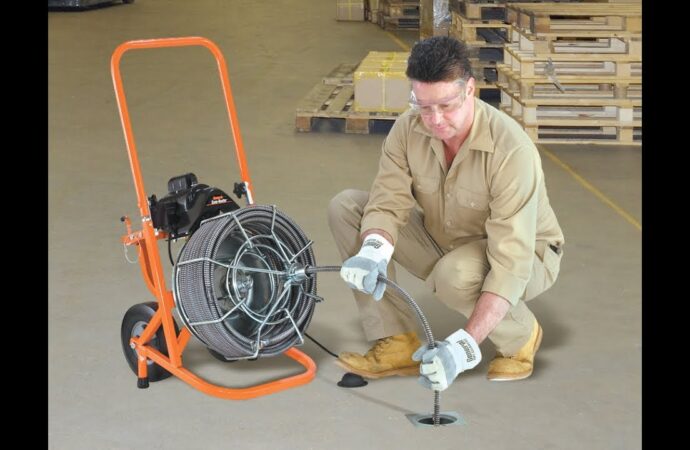 Getting something cleaned is more difficult than it seems at first glance. In the beginning, everyone gets the surface and simple areas done in order to see if this alone fixes the problem. When it comes to drains and parts of the property that are connected to the sewer line or septic system, this couldn't be more accurate.
After all, we always have to start with the drains and the part of our sinks, bathtubs, and showers that are superficial whenever we have problems like stagnated water. However, the problem can be deeper than just that. Sometimes, clogged drains aren't the only problem in the entire system, but we tend to believe it is even when we have some signs showing us the opposite.
To begin with, you can have your sewer line blocked due to all the solid sediments and crumbs of hardened fats, oil, hair, and any type of waste that is built up in them and is causing the entire issue. When you get to this point, you know you will not be able to handle the problem yourself. Sometimes, we even have a hard time trying to get our drains cleaned because property owners don't really have the equipment and tools to get it done, and even less experience and training to do it correctly.
Now, more than the stagnated water and the common problems you face when something is blocking your sinks and more parts of the property, is there something more serious that can happen? At the American Septic Tank Repair Team of Sugar Land, we are asked this quite often by property owners who are unable to afford it or go for the cleaning of the sewer lines when it is necessary. And we understand it. However, you can have many other problems that will not end up in something as simple as your water running slow in the drains or pipes.
You can end up repairing parts of your entire systems, which will be compromised due to the waste blocking the way and making every pipe and part where the waste gets treated or goes through different processes. Yes, it is a bit complicated since sewer lines are not right there on your property. Sometimes, you have to get the job done in outdoor spaces and areas of your home or business that you have never thought about. But this is not something that is usual since you can get rid of all the waste by using a specific technique: line snaking.
Since the idea is not to open the sewer line itself but rather just eliminate the obstruction in the way from your sinks and other parts to the final destination, we only need to work around the closest parts of the system. But this does not mean the task of getting rid of every obstruction will be simple. Nor you will be able to do it yourself without the right equipment and tools to get to the area where the sediments or solids are blocking the way. Our experts and professionals are not only qualified but can also help you by providing sewer line snaking to clean everything on the way and not only the current obstructions.
Most companies in Texas that offer services in the wastewater and sewer lines industry don't really take care of every solid waste that is causing the problem. They tend to get rid of the one that will solve the problem for a few months and come back when you suffer from the same problem. We all know why. But we at the American Septic Tank Repair Team of Sugar Land don't want you to get this done over and over again. Instead, we will use our equipment to get through and literally push the solids obstructing the lines or drag them out with the right tool. And this applies not only to the main element causing the issue but rather to every single one we find in our revision and while performing the service.
What will be the result of asking for this service?
---
Performing line snaking will allow you to get smooth-flowing wastewater through your sewage system and guarantee your property will not have similar problems in the following years. Keep in mind that how long you have to repeat this if you even have to do it, will depend on how you take care of the sewer lines as well. Professionals in our industry—especially us—are serious about not throwing strange elements into the sewage and try to minimize the amount of food and extra elements like hair, to get through the same pipe or at least, control a bit more the use of the areas even when it sounds impossible.
We know it is not impossible, but it is hard to control the amount of hair—for example—that goes to your drains and all the way to the sewage system. Therefore, what we recommend is to just perform proper maintenance periodically. You are the only one that knows the amount of use given to sinks, bathtubs, and all these parts of your property. Based on this, you can determine how often you need to perform some maintenance until it gets to the point to obstruct your sewer lines.
But whenever you have a problem like this or you feel like the best option to get your lines cleaned is to go right away for the snaking service, we will be here for you. Our company is available all year round and will help you to eliminate all the waste whenever it is needed. You only have to contact us so we can send our experts and start working on your problem and needs. We also have a wide range of services focused on sewage and wastewater, including being able to install the sewer line for you or septic tanks. Therefore, rest assured we not only know what we are doing when you contact us for this service but also keep in mind we are able to handle any problem and project.
We offer a variety of services at the American Septic Tank Repair Team of Sugar Land. Below, you will see the most popular services our clients & customers always ask for. But if you need something that may not be listed, don't worry. Just give us a call or fill out a form, and we'll make sure to come out to your property or business and make sure we can help you solve your septic problems
Here at the American Septic Tank Repair Team of Sugar Land, we provide the best septic tank services throughout all of Texas and specifically the Greater Houston Area. Below are the nearest cities we can offer immediate services. But if you don't see your city listed below, don't worry! Just give us a call or fill out a form on our contact page, and we'll make sure to take good care of you.
American Septic Tank Repair Team of Sugar Land
12847 Glenwolde Dr, Unit 4B, Houston, TX 77099
(832) 400-6464