Houston's Greatest Septic Service Professionals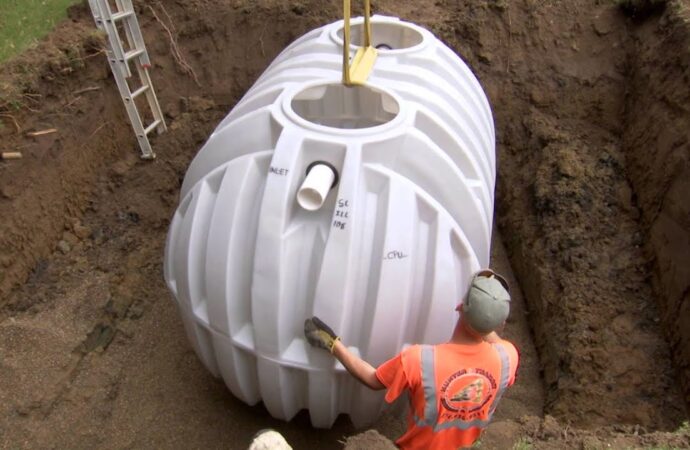 Don't let anyone talk about large cities or metropolises in the United States and go away without mentioning Houston in Texas. If there is a place you can say that nothing is missing, you should definitely start talking about it without missing a single detail. Especially because Houston offers you the best services and professionals when it comes to property needs and projects, such as septic systems, sewer lines, and tanks.
One of the top companies for those services is American Septic Tank Repair Team of Sugar Land. Our company is one of the few septic tanks and sewer businesses with experts that are able to handle any type of project and repair instead of just offering a few available in the market. We know how difficult it can be to have a property without a proper system installed or placed. Or how hard it is to deal with repairs and maintenance, especially when you have no idea of how to handle it.
But why would you need our services in the first place? If you own a property without municipal sewer lines or with a septic tank installed in the property, we are sure you will have to contact us sooner than later. Either for installing, cleaning, replacing, performing maintenance, or doing anything to your tank and lines connected to it, after all, every service related to this field is a tough one that needs to be done by someone who will not mess up on the first try—or any other.
Septic Repair
---
In case you have a damaged septic tank giving you a hard time due to all the water in your land or the odor you know is unique from those types of problems, you should not wait too long until getting it repaired. Our experts have dealt with several repairs over the years, and since every problem requires a different solution you can't just leave your septic tank to any person in the industry.  Or you will likely end up with the same problem without a solution or even with something worse.
Now, keep in mind that septic repairs take place even when it doesn't seem necessary.  After a while, repairs are necessary depending on the usage of the tank, which means it deteriorates just like any other component in the entire system.
Septic Tank Replacement
---
What if your tank can't be repaired? Well, no one wants to go through this situation but when it is necessary, there's no other choice: you will have to replace it. Replacing septic tanks is quite difficult due to all the work of excavating again, removing the old one, and getting the new one placed. It is not that difficult to get it placed compared to the first installation, but it is not something you can do on your own.
Our team will take care of it and even before starting to replace it, we are going to assess the area and determine the best steps to deliver the expected results. Just let us know if you need anything and our team will be there for you in no time.
We offer a variety of services at the American Septic Tank Repair Team of Sugar Land. Below, you will see the most popular services our clients & customers always ask for. But if you need something that may not be listed, don't worry. Just give us a call or fill out a form, and we'll make sure to come out to your property or business and make sure we can help you solve your septic problems
Here at the American Septic Tank Repair Team of Sugar Land, we provide the best septic tank services throughout all of Texas and specifically the Greater Houston Area. Below are the nearest cities we can offer immediate services. But if you don't see your city listed below, don't worry! Just give us a call or fill out a form on our contact page, and we'll make sure to take good care of you.
American Septic Tank Repair Team of Sugar Land
12847 Glenwolde Dr, Unit 4B, Houston, TX 77099
(832) 400-6464