Grease Trap Pumping & Cleaning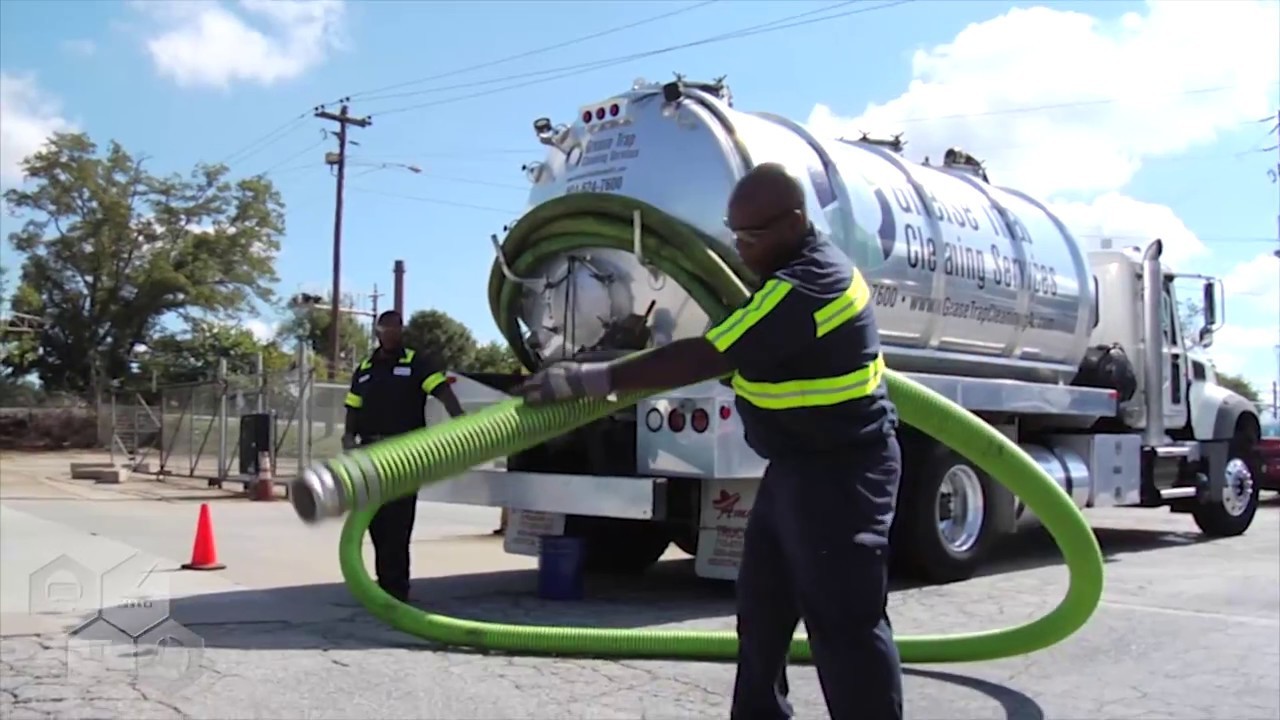 Do you have a grease trap at home? A grease trap is a plumbing device which was initially designed to intercept greases and solids before entering the wastewater disposal system. It is unable to completely intercept all grease from entering the wastewater and therefore, there will be a small amount of oil which makes its way through to the Septic Tanks and treatment facilities you have. The oil will then form a floating scum layer onto these systems. High-viscosity fats or cooking greases can eventually solidify when it is left to cool. This, combining with other wastes can cause your drain pipes to be blocked.  Once this has accumulated in the grease trap, it will block up the outlet pipe if it is not emptied. This encourages vermin to show themselves and visit your property. This also brings bad odours to your home and will eventually have these fats or oil overflow. By cleaning the grease trap, you can help prevent the accumulation on walls and baffles. If left unattended for too long, the grease can also eat up your grease trap surfaces, incurring a cost to your bank account as the grease trap would then need to be repaired or replaced. Therefore, unless you want to spend more money on repair or replacement, it is very important to have your grease trap pumped and cleaned often.
So, how about it? Need help with having your Grease Trap Pumped and Cleaned? Who better than us to support you?! We are Sugar Land! We are trained and equipped to support you with Septic Tank Pumping, Installation & Repairs! That's right, you guessed it! We are also skilled in pumping and cleaning your grease trap! Our team consists of individuals who are highly driven, responsible and helpful (so do not be afraid to approach them)! Have any questions or concerns? Reach out to our team members, especially those who are on-site, carrying out the service for you. We guarantee you that they would be more than happy to share some quick tips with you and address any concerns that you may have!
Reach out to us today and have your grease trap pumped and cleaned! We guarantee that our grease trap pumping & cleaning service will not take up more than a day of your time! By the end of it all, your grease trap will appear to be as good as new! Sugar Land, the only professionals you and your grease trap would ever need.

Sugar Land Septic Tank Pumping, Installation, & Repairs has a lot of experience in Grease Trap Pumping & Cleaning.We guarantee you solutions that will give you the most reliable services. Here is a list of the services that you can get from our brand;
We service all of Texas. Below is a list of cities most of our services are at on a daily basis:
And all other cities throughout Texas, just fill out the form below for a free quote!
Feel free to request for a free quotation now!