Pearland's Greatest Septic Service Professionals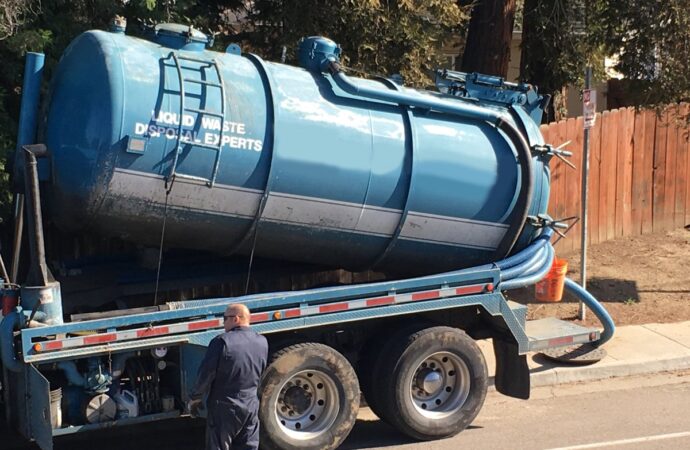 When you think about finding a new property in your city, what is the first thing you think about? The design or maybe the functional elements that must be installed and included? If you are going for the second option, we already know you are going in the right way. After all, keep in mind that the aesthetical element of a property is not everything, so if you decided to focus on what really matters, here is something where you can start: the sewer line of the property.
You need to think if it is connected or not to the usual lines installed by the state, or if you will need to handle the installation yourself. In case you're going to end with the installation, Pearland is a good place to get this done. Many companies and businesses are dedicated to the sewage industry and everything related to it.
Take us as an example. We at American Septic Tank Repair Team of Sugar Land offer every service in this field and guarantee that if you need to get a septic tank installed to make up for the missing system, we will get it done right away. Septic tanks are not that popular in metropolises and some cities in the United States. However, they are quite needed in Texas due to all the rural areas and the properties without a proper sewage system.
If you are definitely going for installation, there is one thing we want you to know: take your time to choose the right tank, system, and components. Placing a septic tank and the entire septic system on your property is not simple due to all the hard work it takes. Excavating, installing connections, making sure it will not give odor problems, and covering it with all the soil in the terrain. And we didn't include the tests, permits, and the entire process it takes to even be able to start the project.
Our experts will help you to deal with the permits, tests, and every task that involves paperwork and some extra time to get it started. But don't ever doubt for a moment that we will leave you to your luck with the hard work. The excavation, installing the septic tank in place, and everything that comes after it will be done by us to not only take that weight off your shoulders but also guarantee you will have the septic system you need.
We don't want you to deal with all these tasks when it is not as simple as digging a big hole and getting everything inside. Planning, measuring, taking safety measures, and many other steps are required to obtain the best outcome for it. Therefore, make sure to rely on us for your septic tank installation, and rest assured our team will help you with the tank itself but also with the entire system and sewer line if necessary. We have many other services available in Pearland that we are sure will cover everything you might need now and in the future.
We offer a variety of services at the American Septic Tank Repair Team of Sugar Land. Below, you will see the most popular services our clients & customers always ask for. But if you need something that may not be listed, don't worry. Just give us a call or fill out a form, and we'll make sure to come out to your property or business and make sure we can help you solve your septic problems
Here at the American Septic Tank Repair Team of Sugar Land, we provide the best septic tank services throughout all of Texas and specifically the Greater Houston Area. Below are the nearest cities we can offer immediate services. But if you don't see your city listed below, don't worry! Just give us a call or fill out a form on our contact page, and we'll make sure to take good care of you.
American Septic Tank Repair Team of Sugar Land
12847 Glenwolde Dr, Unit 4B, Houston, TX 77099
(832) 400-6464