Best Septic Tank Installations in Sugar Land, TX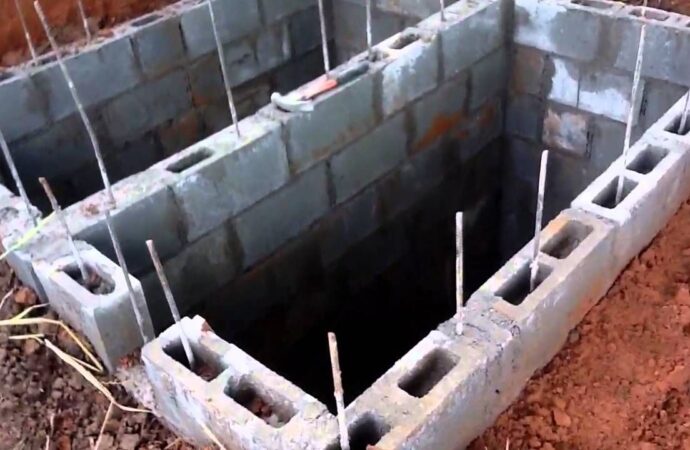 Most properties in rural areas—and some suburban ones—always need a septic system that can help them to deal with all the 'dirty' stuff. You might believe this is something you don't have to worry about when buying a property since isn't there supposed to be a system already? In most cases, residential buildings or properties don't have septic tanks installed, especially if we are talking about brand-new ones that haven't been in the market for too long.
Now, for new constructions, it is always necessary to go for a new system to guarantee wastewater treatment. But if you own a property, is it necessary to deal with the process of installing new tanks by yourself? Saying 'by yourself' is not too accurate since you should not handle it on your own. However, if we focus on having to do it every time you get a new property either residential or commercial you must know that it isn't necessary.
You usually have to install new septic tanks when your property has a deficient system in general or has some problems with the current wastewater system. As for who can do it, always make sure that professional installation takes place. Septic tanks are quite difficult to install, and if you don't want one that will give you many problems in the future, believe us when we say you shouldn't do it on your own.
Some property owners don't seem to understand this, as a result, most of them buy most of the elements they need—including the tank—and they do their best to handle it. However, if you can access the materials and all the tools required, why would you pay someone for it? Well, you need to know the process to understand how much work it entails. But before that, how do we know so much about this? Well, we at the American Septic Tank Repair Team of Sugar Land have a lot to do with what you have in mind.
How to install septic tanks
---
Before getting there, are you aware of what it is? Just like its name, it is a tank made of concrete, fiberglass, or even plastic. It is only for treating and disposing of all the waste and sewage from the property where it is installed. Overall, there is no preference for certain types of materials for those tanks.
You can easily get a concrete one—which is the most popular one—or go for the plastic which is cheaper and easier to handle due to the weight. Based on this, you will need to focus on what is best for your property depending on your budget, needs, and how difficult or easy is to deal with the tank in the future. Officially, septic tanks are not the most popular ones used for sewage and waste disposal. After all, in populated cities and towns, most properties are connected to the municipal sewer line, saving you—as the property owner and resident—time in dealing with your own line.
We don't want to scare you with the entire process, but it is indeed a lot of work. Starting with the task of testing the soil and obtaining a permit to install it. It is not as simple as you buying the elements and starting to place the tank in the area you designated for it. The soil needs to be permeable to surround the tank so it can absorb and treat the liquid residue from the sewage. Without this, it is common to see contaminated backyards with water overflowing in all the space since the terrain is not ideal one.
The city or place you live in and your property is placed also has several laws and requirements for you to meet and be able to install the tank. Health and safety requirements are included and a bit difficult to meet when you are not sure about what they are all about. Once you have made sure to deal with all these small—but important—tasks, you will need to start the real hard work in the process.
Septic tanks are placed underground and most of it is covered with the soil—as we briefly mentioned before. Since we are talking about a big structure, even when you decide to get the smallest design and tank in the market, the excavation will take several hours and sometimes, days. A large amount of land needs to be excavated to guarantee there is enough space for it.
Keep in mind that this process can end up in some landscape damage and make you spend more money and time fixing certain elements and features. For new constructions, this process is a bit easier since the land should be surveyed before even buying the terrain. As for already-built properties, it takes extra time when the owners are not aware of the current systems and features in the area of the land where they want to install the tank.
Excavating is not the most exhausting nor the only task in this process, but it is essentially what you need to get the tank in its place. To get the tank in the hole, that's another story. The entire process of placing it and installing the entire septic system is what comes next after you've dealt with all the land.
Who can get the septic tank installed?
---
Since you will need professionals regardless of the specific one you decide to install, make sure you are going for a qualified company that not only has equipment but also experienced experts. At the American Septic Tank Repair Team of Sugar Land, we can help you to get the work done and guarantee your individual wastewater treatment option. 
If you are not sure about certain aspects such as which septic tank should be installed according to the size of your property—either residential or commercial—, we can also handle this. Our experts will make sure to deal with the entire process from the very beginning, including the task of getting the soil tested and obtaining the permit from the state. 
It is easy to get lost in all the things on your "to-do" list when it comes to this type of project and installation. However, with companies like us near you, there is no need to struggle with them since we can deal with septic tank installations within a few days regardless of the on.
We offer a variety of services at the American Septic Tank Repair Team of Sugar Land. Below, you will see the most popular services our clients & customers always ask for. But if you need something that may not be listed, don't worry. Just give us a call or fill out a form, and we'll make sure to come out to your property or business and make sure we can help you solve your septic problems
Here at the American Septic Tank Repair Team of Sugar Land, we provide the best septic tank services throughout all of Texas and specifically the Greater Houston Area. Below are the nearest cities we can offer immediate services. But if you don't see your city listed below, don't worry! Just give us a call or fill out a form on our contact page, and we'll make sure to take good care of you.
American Septic Tank Repair Team of Sugar Land
12847 Glenwolde Dr, Unit 4B, Houston, TX 77099
(832) 400-6464