Top Sewage Pump Services & Repairs in Sugar Land, TX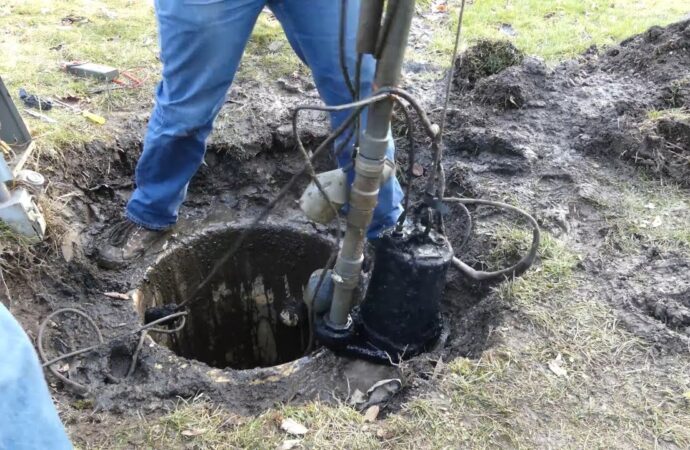 What does it take to have a septic system? If you ask us, we would say it is not as difficult as it seems when you first install it and handle it properly. And with "handle it" we are referring to performing the proper maintenance and taking care of the system like you always should. Keep in mind that the installation is a huge part of the performance in the present and future of the system.
But how you take care of it is the other half of the entire project. Now, what does the sewage pump have to do with this? Sometimes, a septic tank does not need to be cleaned in specific but rather just pump the sewage inside it or in another location to move the liquids and solids. No, it is not directly connected to the tank but rather to the residential property.
One thing you must know about the sewage pump is that many people mistake it for sump pumps, which are quite similar when it comes to the main purpose. Why are we telling you this? Because the sewage pump you want cannot be replaced for the other option. Many companies that offer the service of installing or using one on your property don't use it at the end of the day.
They offer one service while delivering another one that is completely different from what you expect. But how can you notice the difference as someone who is not well-informed about it? Get to know more things: similarities and differences.
Similarities and differences between both pumps
---
When you look at both of them and look at the functional part, you will notice that the sewage and sump work as indoor septic systems. Thanks to the large containers and of course, pumps, it is possible to move the waste—liquid and solid—as mentioned before. But do both of them meet the same purpose in this matter?
When it comes to sump pumps, they don't really move the waste but rather get rid of the excess water that is usually located in the basement of your property. Depending on the design of the sump you choose as well, you can get something more functional or that meets an extra purpose. Now, going back to what we actually care about, sewage ones get rid of all the waste in your home thanks to the entire system they have. So basically, you not only get rid of the water but also of all the solid waste that is blocking the main system.
We are sure that so far, this is pretty clear. With all this knowledge now, how can you get the service you're actually looking for? If you have problems with your septic tank or system in general, that means you're handling solid waste that needs to disappear as soon as possible. Therefore, sump pumps are not an option for you. But since there is always the risk of getting the wrong one, you can contact us at American Septic Tank Repair Team of Sugar Land to access the specific service you need. Our company has pumps to deal with the sewage and make sure your septic system is working properly again.
How do you know you require this service?
---
Most of the time, pumping is needed for the same reasons as repairs and some maintenance. You will notice it when there is water overflowing your property or solid waste giving you a lot of problems with the tank overall. Basically, every problem that can be present in your septic could mean you need to place one of those pumps and get the task done to guarantee you will not have to repair anything or replace a single piece.
Some property owners—when they know this—usually decide to get one for themselves and install it in basements most of the time or only used it when it seems necessary. Well, it is viable if you have the money to spend on it and also time to learn how to take care of the task. But if you're looking for the best results to ensure your septic will work properly, you will have to contact professionals.
The reason why we encourage property owners to contact companies specialized in this field and service is that it can be much cheaper. After all, you do not always need this service and even when it may be needed a bit often, that does not mean it is necessary every month or even year. Therefore, the best option is to allow an expert to deal with it and there is no one more capable of it than the professionals in our company. We promise you that we will handle it in no time and guarantee that your system is working properly right away.
Keeping your system running is what you should always worry about, and if it only requires some pumping like this, why would you wait any longer? Before it gets worse and you end up performing extra services and with them, spending more money, call or email us today. At American Septic Tank Repair Team of Sugar Land, our services are available in Sugar Land but also in cities like Houston, Pearland, and many places in Texas.
We have a comprehensive list of services that can also help you to deal with other problems and projects with your septic system. All you have to do is to let us know what is in your mind or what problems you're facing. Continuing with the main service we are talking about, don't worry about the cost. We know most property owners worry about how much they will spend and it is only natural. But you don't have to think about this since we work around your budget and make sure you're able to afford the service.
We know it is not easy to cover all the problems and services that can appear for having a septic system. So, we want to do our best to give property owners options for this and more services.
We offer a variety of services at the American Septic Tank Repair Team of Sugar Land. Below, you will see the most popular services our clients & customers always ask for. But if you need something that may not be listed, don't worry. Just give us a call or fill out a form, and we'll make sure to come out to your property or business and make sure we can help you solve your septic problems
Here at the American Septic Tank Repair Team of Sugar Land, we provide the best septic tank services throughout all of Texas and specifically the Greater Houston Area. Below are the nearest cities we can offer immediate services. But if you don't see your city listed below, don't worry! Just give us a call or fill out a form on our contact page, and we'll make sure to take good care of you.
American Septic Tank Repair Team of Sugar Land
12847 Glenwolde Dr, Unit 4B, Houston, TX 77099
(832) 400-6464