Cypress' Greatest Septic Service Professionals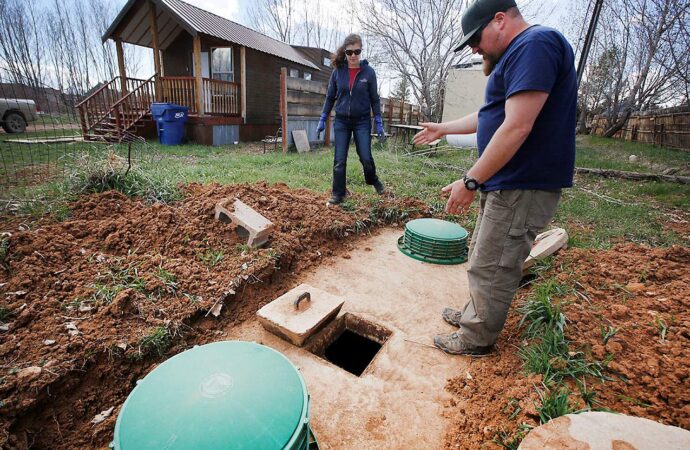 When you look for a place to live, you not only want a city or town that can offer you many places to visit or spend time with your family and friends. You also want a safe area that guarantees you will not get assaulted every time you go out. But mostly, you want a place where you can find every service and business you need to help you with your property projects and problems as well.
DIY ideas are always welcome, but they are not always the best option when the problems or ideas you have are quite complicated like installing a septic tank, connecting new lines, and so on. At American Septic Tank Repair Team of Sugar Land, we can help you with all your septic tank needs, which include installations, cleaning, repairing any part or system in the tank, and more. You can contact us for all your needs and our team will make sure to get there in no time since we have a main office in Cypress right next to you.
Most residents—either commercial or residential—contact us to get installations and maintenance done. For maintenance, our team is always reliable and will make sure to use the right equipment to get your septic tank cleaned in no time. There is a lot involved in the maintenance of the tank but also the entire septic system. The main one is always focused on getting the septic tank done to continue with the rest of the sewer line.
But how do you know if your system needs cleaning? Let's find out:
When it's been 2 to 5 years since the last cleaning or maintenance.

You are noticing signals such as water overflowing in your backyard, which only means your tank is full.

The tank full is the basic signal for you to get it cleaned and pumped as soon as possible.

You want to make sure bacteria and fungus are not growing or giving you harder times than they should.
Any property owner that has had a septic tank installed for about 4 years already needs to perform the first cleaning and pumping. And there is scheduled maintenance based on this time.
What about installing? Do you really need one?
---
Most properties that require installation are those in rural areas and neighborhoods that are quite new. Sewer lines are common nowadays thanks to the expansion of the entire system, but in some places that are integrating into the city, it is not possible to find one all the time. Therefore, septic systems are always needed in those cases, and the expense of installing septic tanks or any part of it to complete what is installed in the home or commercial building already needs to be covered by the owner himself or herself.
There is a lot to consider for this service and process since you have many options for tanks: concrete, plastic, fiberglass, and more. And the size will depend on the number of people on the property, the size, and how often you use the toilet, showers, and the parts connected to it. For this, our team will help you from the very beginning by choosing the right septic tank for your property and start installing it right away. There is nothing we can't do for you in this field, so make sure to contact us and let us know if you need those two services or if there is something on your mind.
We offer a variety of services at the American Septic Tank Repair Team of Sugar Land. Below, you will see the most popular services our clients & customers always ask for. But if you need something that may not be listed, don't worry. Just give us a call or fill out a form, and we'll make sure to come out to your property or business and make sure we can help you solve your septic problems
Here at the American Septic Tank Repair Team of Sugar Land, we provide the best septic tank services throughout all of Texas and specifically the Greater Houston Area. Below are the nearest cities we can offer immediate services. But if you don't see your city listed below, don't worry! Just give us a call or fill out a form on our contact page, and we'll make sure to take good care of you.
American Septic Tank Repair Team of Sugar Land
12847 Glenwolde Dr, Unit 4B, Houston, TX 77099
(832) 400-6464