Sugar Land's Top Septic Tank Maintenance & Clean Out Services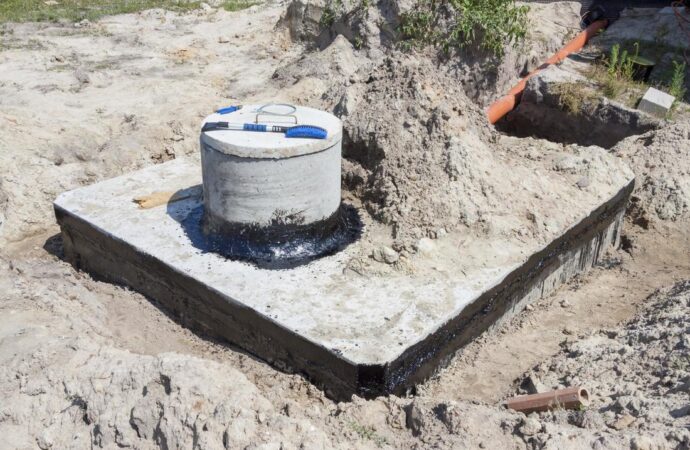 Taking care of what you have in your property is something basic to guarantee the durability and longevity of all of them. However, people seem to forget this when it is about an object, system, or element that is not in plain sight. Septic tanks are a great example of this since we can guarantee you not many property owners remember to clean them or perform the usual maintenance.
As a result, all of them end up going through different repairs and even replacing the entire system, and if they are lucky enough, probably the tank alone. It is hard to believe that you need to perform maintenance in such a remote part of your property since it is just there in your backyard occupying some space while meeting its function. However, just think about that part for a minute, its function.
Collecting, processing, and treating all the waste and wastewater that comes out of your property is something that eventually turns out to be way too much for the septic tank. It gets filled with all the liquid and solid waste that it is completely normal to need to either clean or pump it. Maybe both. Of course, the maintenance of a septic tank will always depend on how big and used it is. For small properties where there is only one person or a medium-sized tank, you can easily clean or pump it every 3 or 4 years, 5 at most.
But in other places such as commercial buildings, the entire process and service are required more often. Now, what does it take to perform maintenance in your tank? Equipment? Tools? Experience? All of the above.
Why you can't do it alone
---
At the American Septic Tank Repair Team of Sugar Land, we have received many clients and residents in Texas that have asked us what they can do to have their tanks cleaned. And we are not referring to asking or hiring our services but rather requesting some advice to get it done by themselves. We are pro DIY ideas in certain areas and projects. But when it comes to septic tank maintenance services and everything involved with them, we suggest you forget about it.
It can be dangerous—in the first place—to handle the entire process when you have no idea of what to do. And even if you have it, it's necessary to have the right equipment, tools, and know-how to proceed to guarantee the best results. To begin with, before you start to clean or pump it—which are usually part of the maintenance—, you need to make sure to inspect it. This will help to determine the condition of the tank, what needs to be done, and if this service will be enough.
But how do you know when it is enough or not? Or when you actually need it compared to when you don't? Well, we are sure you will always need it after 3 years—on average—since there is no septic tank that won't require some pumping after all this time. Even if the property wasn't used since that does not mean there is no bacteria accumulated in the walls and the entire structure. Also, if you are starting to have problems with wastewater in your ground and some signs that look just like you needed to repair something, this can also be related.
A full tank is the most common situation when people finally decide to perform the right maintenance. And what they don't know is that they might have been able to make the decision of doing it, but what about all the damage received to the entire septic system during all this time? What we are trying to tell you with all this is that 'simple' cleaning and pumping will do everything for your septic tank, and it only takes once every 3 or 4 years.
Just make sure to not do it alone and contact us for this service. Every expert and professional at the American Septic Tank Repair Team of Sugar Land will make sure to handle the process and guarantee that your entire system will work properly again.
Why do you need us?
---
Our septic tank maintenance service is quite requested in Sugar Land and several cities around it where you can find our offices or get our professionals to travel there. After all, this is something frequent that—as we mentioned before—can't be ignored. We are actually happy by the fact that property owners are worried about getting it done every time it is necessary or has been a while since the last time.
Our role in all this will be to get the entire process done, including the inspection of the septic tank to determine how much work needs to be done and if something extra is required. Until the final step of just making sure your drains and septic system is working properly and without any issues. The maintenance is more about pumping than cleaning itself since we remove the solids that clog the leaching system. But if it is necessary to remove bacteria, and fungus, and go through the service of cleaning in specific, we will include it in the maintenance.
Just let us know if you are noticing any sign of damage and if pumping is required. Or if it is already the time to get it done again. Many clients have been working with us for over 15 years, and besides helping them to install the septic tank we also perform all the maintenance. As a result, they have scheduled pumping every 3 or 4 years depending on how much it is used.
We will do the same for you even if you decide to not continue with our services in the next 3 years. Our team is just going to make sure to remind you and see if you still need us to take care of it. All we ask from you is to not ignore this important service.
We offer a variety of services at the American Septic Tank Repair Team of Sugar Land. Below, you will see the most popular services our clients & customers always ask for. But if you need something that may not be listed, don't worry. Just give us a call or fill out a form, and we'll make sure to come out to your property or business and make sure we can help you solve your septic problems
Here at the American Septic Tank Repair Team of Sugar Land, we provide the best septic tank services throughout all of Texas and specifically the Greater Houston Area. Below are the nearest cities we can offer immediate services. But if you don't see your city listed below, don't worry! Just give us a call or fill out a form on our contact page, and we'll make sure to take good care of you.
American Septic Tank Repair Team of Sugar Land
12847 Glenwolde Dr, Unit 4B, Houston, TX 77099
(832) 400-6464