Sugar Land's Greatest Septic Service Professionals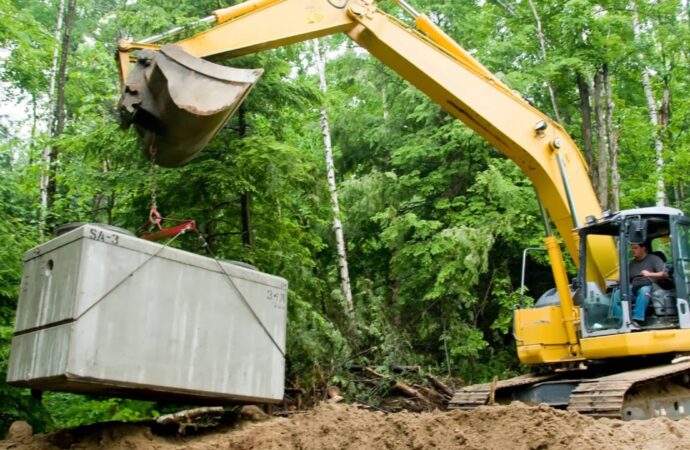 What does it take to have a decent or good place to live? More than just some good features and a nice painting on your walls. Residents in Sugar Land have a hard time trying to focus on the elements that really matter when acquiring or even owning a property. If you can't think about one yourself just remember that without a sewer line or septic tank, you won't do much with the house or building.
Therefore, whenever you are looking for a property or trying to get something done in yours, keep an eye and all your mind on those two elements. You need to make sure your property has a septic tank that will not disappoint you. Or determine if it is connected to the usual sewer line that is placed for the state in most areas of the city. In case you don't have any of them, an installation will have to take place. But when you don't have to worry about installing septic tanks or something similar, does that mean you don't have to think about anything else related to this? Not quite.
If you own a septic tank on your property, you will need to look after maintenance, repairs, pumping, and cleaning. As for sewer lines, you usually don't need to clean them or perform some maintenance, but they are not an exception for possible repairs. This means there is a lot you might need, and finding the right professionals and experts that can help you with it is the right and only move you should consider.
A company that offers the best services for both septic tanks and sewer lines is the American Septic Tank Repair Team of Sugar Land. We are an experienced and qualified business in this industry that has been in business for over 20 years in the city. You can find several offices around it where accessing installation, maintenance, or any of the possible needs we mentioned before, is possible.
Most of our clients and some people who ask for our services focus on two specific:
Repairing is always the first option for anyone, including us as the company that will help you with it. However, we can all agree that it is impossible sometimes, and in the case of sewer lines, replacing them might not be something often to do but it is not that rare either. The process and price for replacing it can take more or less depending on the specific area where we are dealing with it in the property and the materials used to install the new line. After all, it also includes the removal of the old pipes and gets everything done with the best options but also affordable ones.
Grease Trap Pumping & Cleaning. 
Removing oil, grease, and sludge can be bothersome on ANY surface you think about, and a septic tank overall is not the exception. Our team of experts, thanks to the expertise and the right equipment, are able to handle this thanks to the knowledge of grease traps and everything involved in the process for either small or big tanks. And the best about working with us in this and other services is that we offer competitive quality, price, and attention among all the companies in Sugar Land.
We offer a variety of services at the American Septic Tank Repair Team of Sugar Land. Below, you will see the most popular services our clients & customers always ask for. But if you need something that may not be listed, don't worry. Just give us a call or fill out a form, and we'll make sure to come out to your property or business and make sure we can help you solve your septic problems
Here at the American Septic Tank Repair Team of Sugar Land, we provide the best septic tank services throughout all of Texas and specifically the Greater Houston Area. Below are the nearest cities we can offer immediate services. But if you don't see your city listed below, don't worry! Just give us a call or fill out a form on our contact page, and we'll make sure to take good care of you.
American Septic Tank Repair Team of Sugar Land
12847 Glenwolde Dr, Unit 4B, Houston, TX 77099
(832) 400-6464