Quick Septic Tank Pumping Services in Sugar Land, TX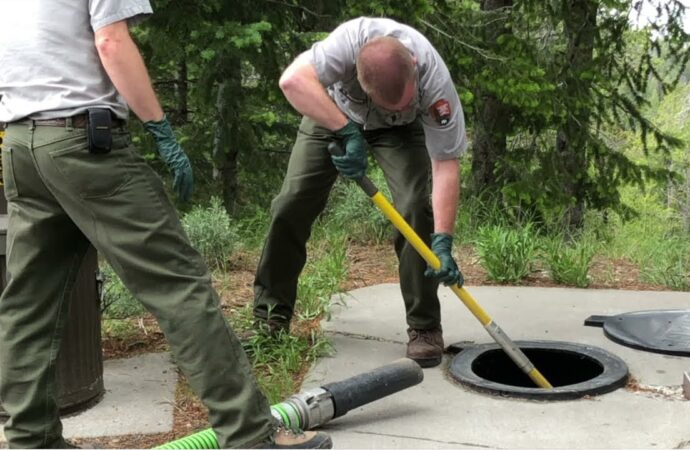 Maintenance and cleaning are two things that can vary when it comes to septic tanks. Some property owners need to perform them every year or two while others wait for even five. But why is the difference so much when sometimes the size and specific septic system is the same as other properties? Well, performing services that are required after the installation and how often they are needed will always depend on the workload of the tank in the first place.
Keep in mind that you might have the same tank or system, but is it the correct one for your property? Many factors influence the need of getting a service done, such as pumping the tank. Therefore, you can't just focus on what others do when you should only care about yours in order to determine how much you're going to spend on services and how often it is going to be. Now, we know you're eager for an estimate of the pumping and cleaning of your tank, and we can assure you that the average is from 1 to 5 years as mentioned above in a different way. And during those years, you should at least try to inspect it in order to determine if it is necessary or not.
Some property owners wait until the last moment to get this done for two reasons: they can't afford it or are trying to get the most out of the last pumping. We can understand this, but the problem in taking your time with this, in particular, is that you can end up with more problems than solutions. Many repairs and replacements take place because the septic tank is completely filled or there is something wrong with the system that could be solved with a simple pumping service.
However, it is hard to know this when you are not someone that works in this field or has some information that makes you know about every single detail. Based on everything we have said so far, we can conclude that whenever your tank is filled or about to get to the limit, you need to contact the experts to pump it right away. But now, why experts? Septic tank pumping is not as simple as it seems even when you have the right equipment and tools to get it done.
It is easy to not do it correctly since it is not only about removing the liquid and solid waste but also cleaning the tank. Most people that request a cleaning service also receive a pumping one most of the time, and it is because both of them can hold hands easily. Of course, if you are someone who is thinking about just emptying the tank and wants to pump all the waste only, we can handle this instead of offering the complete service with cleaning. At American Septic Tank Repair Team of Sugar Land, we work around your needs, and if you need to get your tank done with this service, we will be there to support you and perform the pumping process.
How do you know your tank needs it?
---
With septic tanks, the signs are quite common for different problems. Therefore, you might be a bit confused about what you need to do regardless of the sign you start noticing on your property. But we will make this simple for you: if you notice some of the signs below, think about pumping before anything else.
It is the most common one that tells you "it needs cleaning!" without hesitation. After all, if the tank is full that means it is not processing nor treating the wastewater and the solids from the drains. As a result, everything is accumulated and starting to smell really bad. First, in the area where the tank is located and later on in the entire property.
Also, septic tanks are known for being antihygienic and sources that attract all types of animals and rodents. We cannot deny this 100%, but most of the time you will indeed have those problems only when there is no regular maintenance like this. A full tank will of course attract rats and several animals that only mean more problems. And you can't expect it to be something clean—despite its purpose—if you are not cleaning it in the first place.
If you're starting to swim in the water in your backyard or above the tank lid, you know what this means. This is probably the most obvious sign that your septic tank and how full it is, is the real problem for all the things happening. Of course, this does not mean that a full tank is the only thing that can make present this sign. But it is the usual one and any professional will start by inspecting this before going to other possibilities and parts of the septic system.
Can't get something through your drains or maybe it takes longer to make it? It is 100% sure you need the pumping service. Most property owners ignore this sign at the beginning because it can mean that the drain is blocked or another problem is starting to appear. But we suggest you think about your septic tank and look for other signs that can confirm this. It is not as common as the previous ones, but it takes place more often than other problems in the property.
Get your septic tank pumped today
---
We at American Septic Tank Repair Team of Sugar Land are available all year round and this means we can get your tank done anytime. You only need to contact us and our professionals and experts will be there to deliver the services and results you need. 
Just make sure to do it before it is too late and you end up performing other services that can also be handled by our experts. We want to get your tank pumped correctly and guarantee you will not have to worry about it for the following years. So, contact us and we will promise the best services.
We offer a variety of services at the American Septic Tank Repair Team of Sugar Land. Below, you will see the most popular services our clients & customers always ask for. But if you need something that may not be listed, don't worry. Just give us a call or fill out a form, and we'll make sure to come out to your property or business and make sure we can help you solve your septic problems
Here at the American Septic Tank Repair Team of Sugar Land, we provide the best septic tank services throughout all of Texas and specifically the Greater Houston Area. Below are the nearest cities we can offer immediate services. But if you don't see your city listed below, don't worry! Just give us a call or fill out a form on our contact page, and we'll make sure to take good care of you.
American Septic Tank Repair Team of Sugar Land
12847 Glenwolde Dr, Unit 4B, Houston, TX 77099
(832) 400-6464