Welcome to American Septic Tank Repair Team of Sugar Land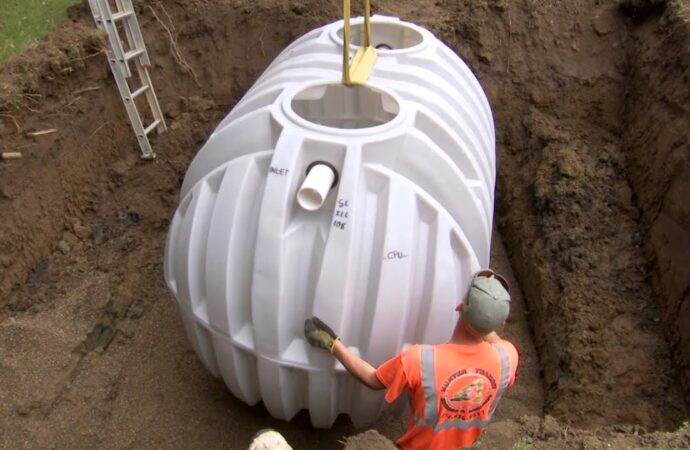 Owning a property comes with many things to do and take care of. We can start by mentioning the small parts like cleaning every day—a few parts of the property at least—, and dealing with simple repairs on your floors or other parts of your home or commercial building. And the list continues from here on. Some that are more part of the routine like paying bills and making sure everything is functional and in place alone are perfect to include in this.
Now, have you ever thought about those parts of the property that don't receive that much attention when they should? For example, is your property connected to a sewer line provided by the state or government? Or did you have to install it? Maybe a septic tank instead of sewer lines? Whatever it is, did you know they also require some of your attention? Most property owners tend to forget about those because they believe it is not necessary to worry about their condition or performance.
As a result, they end up learning the lesson after having many problems where repairs and replacements were needed. If you include yourself in the number of people that have to ignore either their septic systems or sewer lines, we are not trying to call you dumb or irresponsible. It happens, and we actually understand that people are not well-informed about this. Personally, in my hometown, people didn't pay too much attention to septic tanks in specific. And as a result, the smell, water, and everything that comes with a poorly maintained septic tank was present even on our property, which was usually several meters away from the original one with the problem.
Now, what we want you to learn with all this is that it is not only about installing the system and letting everything flow like wastewater and solid waste in the drains. You need to make sure all the waste will actually be able to flow as it should. How can you guarantee this? With regular maintenance, cleaning, pumping, and consider other services whenever they are required. For this, always make sure to access reliable services from companies in the sewage industry that can help you with either all of the problems and needs to come, or lend you a hand with a few ones.
We at the American Septic Tank Repair Team of Sugar Land can assist you with any service you might need. Including the installation itself if you are planning to get a system installed for the first time. Our experts are people who have been working in the industry for over a decade, and the newest additions to our team are always trained and equipped to continue delivering the best services. Keep in mind that our company, unlike others you can find in Sugar Land and all of Texas, has been in business for over 3 decades. And we are not only at the top of the industry due to the services and results we deliver but also thanks to our availability.
We have made sure to offer sewage services in the entire area that includes Sugar Land, Pearland, Cypress, Katy, Humble, and more. Therefore, if you ever have a problem with your sewer line or septic system, you can contact us without hesitation.
What we do is the best in the state and even the country
---
Working in this industry is never easy. Some people might think the services are standard, like maintenance and some repairs. But depending on the size, use, condition, and many other aspects of the septic tank or part of the system—maybe it entirely—, we can take more time to get something done.
Not all problems are the same but rather similar. And before we decide to perform a service and take care of a project or problem in your hands, we will make sure to inspect the condition of the system to confirm that whatever you need or want can be done. Or if it is the right thing to do. There is a lot involved in getting one service done, and we know best how to handle every step.
Now, what exactly can we do for you? Most residents in Texas contact us for septic tank installations and some cleaning that includes pumping and general maintenance. Unlike what you might believe, septic tanks are quite popular in the United States, and in Texas in specific, every 1 out of 5 properties have a tank installed. Commercial buildings are indeed more familiar with this system, especially when they are located in rural areas or very new ones in large cities where the sewer line service installed by the state is not available.
After all, septic is amazing to deal with a large influx of people and control the liquid and solid waste. However, we have to admit it does take some extra work compared to other options. Focusing on the installation, for now, you must know that the first time a septic tank is placed, its fate and performance will be determined. The first installation means almost everything for how long the tank will last, and the same applies to sewer lines.
This is why you need to make sure the company you're employing for the task is someone capable of delivering the best at all costs. Our company is amazing in this service in specific because it is the most popular among both residential and commercial owners. And we couldn't prepare our professionals better to deal with this project for both small and large properties. Now, does it really take a lot of work to install this for you? Absolutely.
It is not simple to get a septic tank placed no matter the size since the problem is not always the hard work but what comes before it: tests and permits. To install a septic tank, you need to test the soil and ensure it will not affect the performance and durability of the system. Once this is done, you need to get the permit from the state and place you are located to start with the project.
At the American Septic Tank Repair Team of Sugar Land, we will deal with all this if you decide to hire us.  Therefore, rest assured that we're not only a company that will get there and work a lot to get it installed. We will also deal with the paperwork and simpler but necessary steps. That being said, we still have a lot to offer that does not include installations only.
Most of our services are focused on basic needs and maintenance that are required after placing your system on the property. Property owners that actually follow our advice or from any other professional that knows what is doing about cleaning, pumping, and performing the right services to guarantee the longevity and durability of the tank and sewage, are almost requesting them. To give you an idea of what you can access when contacting us and hiring our service, we want to tell you which services you can get from us in the first place:
How do you know you need us and our team? 
---
Because you either have a problem on your hands or a new project in your mind. Before focusing on us and why you should contact our company, we want you to know that there is no sewage service we encourage you to do alone. There are many risks involved in this industry, and more than suffering from accidents the big deal is to end up spending more money and time due to the mistakes you will make and the results you're going to obtain. 
In this field, it is easier and cheaper to get reliable services than trying to go for DIY ideas. We guarantee you this not only as a company that specializes in it but also in our personal experience. Now, to answer your main question and in addition to what we said initially, we know you will need us to repair, replace, or perform maintenance in your systems and lines. In Texas, it is not hard to find sewage companies that offer the same services. The problem is to find one that will not only deliver the results you expect and need but also will offer the best rates and prices. 
As mentioned before, our company works around your budget, and this does not include replacement projects and needs only. We will also do our best to keep everything within your reach depending on the service you're requesting. We know it is not simple to get something done and although maintaining sewer line and septic tanks are not cheap at all, it is about obtaining the best services to last much longer with the results. Cleaning and pumping are good examples to explain this better. 
Some property owners need to clean their tanks every year or two. But when it needs to be done so often, part of the reason lies in the company or experts that took care of it and are probably still doing it. A well-cleaned and maintained septic tank should last for 4 years, even getting to the mark of 5. That means you're either getting scammed or there is something miscalculated with the septic system you decided to install. In both situations, we will lend you our hands to make sure you don't have to repeat the services so often and inspect if the system you have installed is the right one for your property. 
So far, you must be able to notice that we are capable of doing everything for you—as long as it is sewage-related. We are quite proud of this since it is not simple to offer every service and solution in this industry. But we have come a long way to not only guarantee every service, outstanding results, and the best experience but also to offer all this in most cities in Texas. We want to allow you to get the required assistance and services for this. And what is better than a top company that can get to your property—either residential or commercial—despite the distance and place where you're located? 
We think pretty much nothing since you will never get disappointed by us and if you do, we will make up for it in no time. To get access to our services and know more about us, you can have a look at the rest of our website, call or email us. Or maybe visit our offices in your city or the nearest one to your property. Whenever you want to find us in other places or ask some people for feedback about us, just ask for the American Septic Tank Repair Team of Sugar Land and you will get your answers.
No one can operate without a septic system in the home. After all, how will you remove unwanted matter from your residential or commercial property? The only way to get rid of soluble wastes from your home is by using a septic system. Therefore, you need a trustworthy partner to come and install this system in your home or office.
Sugar Land has so many septic tank plumbing, installation, and repair experts. However, not all of them have the ability to deliver as per your expectations. Therefore, you have to be careful when choosing a professional to work on your project. You need a brand that has a proven track record of delivering high-quality services at the most affordable rates.
The top brand in the region is the American Septic Tank Repair Team of Sugar Land. We have been providing septic tank solutions to the residents of our town with a high success rate. Go through the online reviews on our website and other sources and you will get to understand what I am talking about. Our company has the longest list of happy clients than any other brand in the region. The primary reason is that we have the interests of our customers at heart.
The main driving force of our company is quality. Our crew takes enough time to work on your project as we strive to exceed your expectations. One of the key factors that differentiate our company from any other firm in the market is the quality of the workforce. You can have all the other resources but it will be meaningless if you don't have the right people. It explains why we are keen on hiring the best talent in the city. Remember it is human beings who manage the whole process of the septic tank installation. Therefore, you are doomed to fail if you hire people who don't have the right expertise in the industry.
All our technicians are graduates from the leading training institutions in the region. It tells you that we have the right knowledge that one needs to work on in your system. There is nothing like guesswork when we are implementing your project. We will follow the required standards when working on your project. You can be sure that the septic system our team installs will give you reliable services for an extended period.
We use high-quality products when working on your septic system. One thing we understand is that you cannot use poor-quality materials and expect to get great results. It is good to use products that come from reputable manufacturers in the region. We'd rather you spend more on the raw materials as long as you get reliable services. You want something that will serve you a long time without calling for several repairs. It explains why we prefer the use of high-end products from the leading manufacturers in the region.
The other thing that we boast in is the use of high-quality equipment. Our management team has invested heavily in modern technology. As a result, we are able to produce highly efficient services. It will take us a very short period to work on your project. The good news is that we still produce high-quality results despite the small timelines. We are the number one brand when it comes to the use of modern technology in our operations.
With all these resources, we are able to cut our operation cost significantly. It is a win-win situation for both us and our customers. The reason is that we are able to charge the most reasonable rates in the market. The company will charge you pocket-friendly prices but still maintain high-quality results. It is something that every consumer looks towards when ordering septic installation services. Feel free to hire our services if the value for your money is what you are looking for. The team works round the clock to give you nothing but the best. It is for this reason that we have retained a competitive advantage in the market for so many years.
As you seek to hire the services of a septic company in Sugar Land, you have to make sure that you are dealing with a legit brand. Where will you run to when something goes wrong? If the incidence calls for a legal battle, you may lose the case even before you begin. The reason is that ignorance is not a defense in the corridors of law.
You can have peace of mind when dealing with our company. The reason is that we are fully licensed to offer Septic solutions in the region of Sugar Land. We are more than willing to show you the necessary documents to confirm our registration status. You can always validate the same from the governing authorities. You will discover that we are the number one brand when it comes to compliance.
Like any other service, septic tank installation, repairs, and replacement come with their own level of risk. It is easy for one of the employees to get injured during working. The beauty of using our services is that we have put in place the necessary safety measures to curb accidents in the workplace. Therefore, you will rarely hear of accidents when you allow our professionals to work on your system.
However, there comes a time when you cannot avoid an accident. If this takes place, you will have to compensate the affected person in accordance with the provision of the law. The challenge is that most of these compensation amounts are hefty. In fact, it is virtually impossible for an ordinary homeowner to manage such compensation. It explains why we have comprehensive insurance coverage for all our employees. If an accident comes our way, the insurance company will compensate the affected parties for all the losses. It means that we will not expose you to any form of loss. We have the best interests of our customers at heart and will do our level best to protect them.
The company offers a broad range of septic services to our customers. We will serve you whether you need septic tank plumbing, repairs, replacement, and even installation. The company also serves both residential and commercial property owners. We have the right human and capital resources to handle any type of septic project. You can run to us if you want a project that will not let you down in the long run. Here is a brief overview of the services that you can request from our brand. You can get all of them from our team at affordable rates. Feel free to request your free quotation from our support team now!
We offer a variety of services at the American Septic Tank Repair Team of Sugar Land. Below, you will see the most popular services our clients & customers always ask for. But if you need something that may not be listed, don't worry. Just give us a call or fill out a form, and we'll make sure to come out to your property or business and make sure we can help you solve your septic problems
Here at the American Septic Tank Repair Team of Sugar Land, we provide the best septic tank services throughout all of Texas and specifically the Greater Houston Area. Below are the nearest cities we can offer immediate services. But if you don't see your city listed below, don't worry! Just give us a call or fill out a form on our contact page, and we'll make sure to take good care of you.
American Septic Tank Repair Team of Sugar Land
12847 Glenwolde Dr, Unit 4B, Houston, TX 77099
(832) 400-6464